Dr. Joseph G. Bauer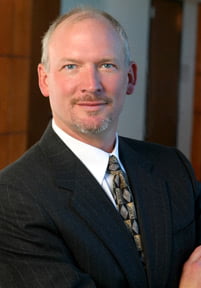 A dedicated and skillful surgeon, Joseph G. Bauer, MD, FACS realizes that beauty is intensely personal, and his work celebrates the uniqueness of each individual. His recommendations and advice are the result of years of experience and thoughtful, professional judgment. His ongoing commitment to staying on top of recent advancements and technologies keeps him and his techniques on the leading edge of cosmetic surgery. Before prescribing or performing any surgery, treatment, or therapy, Dr. Bauer meets with patients to educate them, discuss options and ensure informed decisions. As one of the most prominent breast surgeons in the Southeast, Dr. Bauer has performed over 50,000 breast surgeries throughout career and is known for his completely natural-looking results. His unique ability to marry functions and form with a completely natural result is unsurpassed. His patients never look like they had a cosmetic procedure; they simply look great.
Dr. Bauer holds dual board certifications in Plastic and Reconstructive Surgery, as well as General Surgery. Honors include graduating Cum Laude from Emory University Medical School, and a Fellowship in Plastic and Reconstructive Surgery at the University of Texas, Southwestern Medical Center.
Dr. Bauer is a member of many professional societies and is a contributing author to various plastic surgery textbooks including Plastic Surgery for Dummies and scientific journals. He has been featured as a resident expert on a host of major television/radio networks, in magazines and newspapers. Dr. Bauer is a frequent guest lecturer, radio talk show host and international web seminar host. Dr. Bauer has been chosen to participate in numerous clinical breast implant studies based on his skill and experience in breast enlargement surgery.Dr. Bauer, is also a council member for  LEAD. LEAD, which stands for Leadership, Experience and Development in Breast Augmentation, is a council composed of board-certified plastic surgeons who meet on an annual basis to share their wealth of experience and knowledge with Mentor Worldwide LLC. The objective of this meeting is to better understand the needs of YOU the consumer, so that Mentor may further enhance it's product and educational programs.
Board Certification
American Board of Plastic Surgery
American Board of Surgery
Medical Affiliations
American College of Surgeons
National Board of Medical Examiners
American Society of Plastic Surgeons
American Society For Aesthetic Plastic Surgery
American Medical Association
Georgia Society of Plastic Surgeons
Southeastern Society of Plastic and Reconstructive Surgeons
Medical Association of Georgia
Training and Education
Medical Degree, Emory University Medical School, Cum Laude / Alpha Omega Alpha / Honors
General Surgery Residency, Emory University
Bachelor of Science Degree
Loyola College, Cum Laude / National Biological Honor Society / National Jesuit Honor Society
Fellowship in Plastic and Reconstructive Surgery, University of Texas, Southwestern Medical Center- Awarded Nike Award for Best Cosmetic Surgery Results
Advanced Specialty Training with Prominent Cosmetic Surgeons