Dr. Dean J. Fardo
Exceptional care, amazing results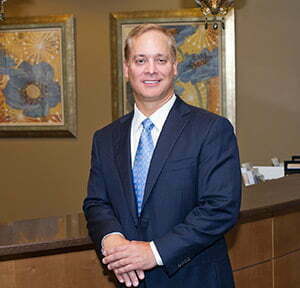 Dr. Fardo is a highly trained and skilled board certified plastic surgeon who is dedicated to providing his patients the best care and results possible. Dr. Fardo takes tremendous pride in his work and is considered a true perfectionist by those who work with him. He is also well known and sought after in Atlanta for his compassionate and caring nature as well as his excellence in surgical outcomes. Dr. Fardo's philosophy is simple: treat each and every patient as if they were a family member and provide not only great results, but also great service.
I can't really imagine doing anything else. I love my work—and I love being able to help patients achieve their goals and making them happy.

Dr. Fardo
Dr. Fardo has been recognized as a premier surgeon in the Southeast United States and is highly sought after for both breast and facial plastic surgery. He was voted as one of the "Top Plastic Surgeons East" by Aesthetic Everything, which is the world's largest online network for doctors, cosmetic manufacturers, and medical technology firms. There were only 8 plastic surgeons who received this prestigious honor. Dr. Fardo also been recognized in the "Guide to America's Top Plastic Surgeons" and is an 11-time winner of the Patient's Choice award by Vitals, one of the top online medical doctor review sites.
As one of the busiest breast surgeons in the area, he is known for helping guide patients through the consult process to enable them to achieve the results that they are looking for. Dr. Fardo understands that all patients are unique and each may have different goals for their surgery. Through his individualized approach, he is able to help each patient achieve their specific goals. Dr. Fardo has been involved in several national clinical studies on breast implants and because of his experience, Dr. Fardo was honored to be selected as a "LEAD" breast surgeon. LEAD stands for Leadership, Experience and Development in Breast Augmentation.
It is a national council composed of a select group of skilled and experienced breast augmentation surgeons who meet to share their wealth of experience and knowledge with Mentor Worldwide, LLC.
Outstanding education & training
Dr. Fardo graduated from the highly ranked and renowned University of Pittsburgh School of Medicine where he was honored as the salutatorian of his class. He was also elected into AOA, the selective national medical honor society. He then completed his general surgery and plastic surgery training at the GRAMEC/Michigan State University program, one of the oldest combined plastic surgery training programs in the Unites States. Dr. Fardo also completed fellowships at the Cleveland Clinic and oculoplastic training at PACES Plastic Surgery. His unique training in both plastic surgery and oculoplastic surgery make him especially qualified to treat the delicate areas of the face and eyelid region. Dr. Fardo was a staff attending physician at the world renowned Cleveland Clinic before returning to the Atlanta area to be closer to family.
Dr. Fardo is a diplomate of the American Board of Plastic Surgeons and a member of numerous medical societies, including the American Society of Aesthetic Plastic Surgeons, (ASAPS). Only about 25% of all board certified plastic surgeons have been accepted into the prestigious membership of ASAPS. Dr. Fardo has authored textbook chapters and scientific publications in plastic surgery journals as well as lecturing at several national Plastic Surgery meetings. Recently, Dr. Fardo received a prestigious recognition in the "Guide to America's Top Plastic Surgeons".
Awards, recognitions, & society memberships
Board Certification
Diplomate, American Board of Plastic Surgery
Medical Affiliations
American Society of Plastic Surgeons
American Society of Aesthetic Plastic Surgeons
American Society of Maxillofacial Surgeons
National Board of Medical Examiners
American Medical Association
Training and Education
Bachelor of Science Biology – The Pennsylvania State University
Bachelor of Science Engineering – The Pennsylvania State University
Medical Degree – The University of Pittsburgh
General Surgery residency – GRAMEC/ Michigan State University
Plastic Surgery residency – GRAMEC/ Michigan State University
Cosmetic Surgery Fellowship – The Cleveland Clinic Foundation
Oculoplastic Surgery Fellowship – PACES Plastic Surgery
Awards
Patient's Choice Award from Vitals (2008, 2009, 2010, 2011, 2012, 2013, 2014, 2015, 2016, 2018)
Mentor LEAD Breast Surgeon
RealSelf Top Doctor (Dr. Fardo is in the Top 10% based on patient satisfaction ratings)
Dr. Fardo outside of the office
When he's not helping Atlanta look and feel beautiful, Dr. Fardo can be found spending time with his family, attending his kids' sporting events, and enjoying all that Atlanta has to offer.
There are many things I love about Atlanta. It's a great food town with so many great restaurants. It's a big city, but it has a small town feel—and there are a huge number of things you can do. You're close to the mountains but still just a short drive from beaches and lakes. The town is incredibly diverse, which I love.

Dr. Fardo